News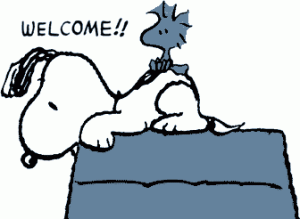 Welcome to memories-of-mine.de!
Have fun exploring this page and don't forget to sign the guestbook :)
Come back to this page to check on the latest news.
Enjoy!
News April 11th 2010:
Sorry for this very delayed update! Chris got a new job and we moved to Munich last September so things were all a little hectic around here. We love it here in Bavaria and now that the computer is back up and running I will try to update the Homepage more freqently again too. Biggest news is probably that I am pregnant again (week 24) and we will have a new family member in August! How exciting! Make sure to check back for updates!
News June 24th 2009:
I put some pictures up here on this page, more as always on www.myspace.com/anyaadkins
I can not believe Lillian turned two years old already! How crazy is that. She grows up waaaay too fast!
News April 26th 2009:
Lillian now says her own name! Well.... kind of ;) Just go to the language section on this page and check out her new words!
News April 20th 2009:
Easter was fun! We did tons of day trips and Lillian loved the egg hunting. Go to www.myspace.com/anyaadkins to check out all the amazing pictures we took! Enjoy! There also is one new picture of Lillian in the picture section here, so go and check out how big she got!
News March 29th 2009:
We're back! After all of us being in the hospital for a while (read the blog to find out more) we are finally back home and trying to get back to daily life! Hopefully it will be here soon!
News March 3rd 2009:
Make sure to regulary check the updates on Lillian's words. She's learning new ones all the time :)
News February 17th 2009:
Yay! I'm finally doing better with the updating! Hopfully it will stay that way! I decided on putting a new picture of Lillian up about every months or so. So if you want to see more than that, just go to www.myspace.com/anyaadkins.
News February 11th 2009:
2009! That's right! OMG! I can't believe the last update was way over a year ago. That's just crazy. From now on I will try to do this WAY more often again and uploade a bunch of new pictures, update the blog etc.
Lillian will be turning 2 years old in June and we got a new addition to the Family. Loki - our new little puppy.
So check back more often again - I promise there will be more updates from now on!
News November 4th 2007:
I can't believe it's been so long again. Lillian just turned 5 months old and I just don't know where time goes. I tried to uploade some parts of this page and am also trying to finally put a picture album on here. Don't know when that will finally work though, just keep looking for it. :) In the meantime, there are ALWAYS the newest pictures to be found under www.myspace.com/anyaadkins (you might have to register for myspace (it's free!), but it's worth it!)
News September 19th 2007:
Wow! It's been such a long time since I updated this page!
We finally moved in together, and I now live in Birkenfeld, Germany till Chris get's out of the army. We didn't have internet for 6(!) weeks, but are finally back online.
I am currently working on putting a photoalbum on this page, but don't know how to do that yet.
We do have a bunch of new Lilly pics uploaded on myspace.com though. So if you want to see some of her newest ones, please go to www.myspace.com/anyaadkins ---> View my pics ---> Lillian Angelina Adkins, till I put an album on here.
News June 13th 2007:
Lillian Angelina Adkins is here!
Till I have the time to update all the pages on here (it might take a while, it's kind of busy around here with a newborn in the house ;) ) please CLICK HERE! for the newest Lillian pictures!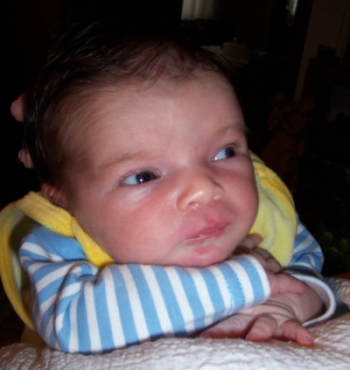 News May 10th 2007:
Big news!!!: We're getting married :) Read more about it in my blog.

News March 25th 2007:
Here's what's new: New blog entry, new pregnancy entry and one new 3D baby picture. Enjoy! :)
News March 1st 2007:
We went to the 3D ultrasound on Tuesday (Feb. 27th) and got some amazing 3D pictures. Make sure to take a look at them. Most of them are taken from our TV since we got a video too, so the quality is not as good as it could be, but they are still pretty amazing!
News February 12th 2007:
New baby picture online. In 3D :)
Also a new story under pregnancy.
News February 7th 2007:
I wrote a new blog today. There are also some news in the pregnancy section. Enjoy :)
I also updated some of the family pictures, but some people are still missing. I'll try to get there pictures too.
News January 29th 2007:
The page is online!
Have fun with it, I hope you'll like it. I know some things don't work yet or are still under construction, but I am working on it and over the next weeks, I am sure it's going to be complete.
Check back often to see new stuff :)
News January 18th 2007:
So yesterday I wanted to put my page online. I am almost done with most parts of it so I figured it would be about time.
I checked all the pages again and found out, that some of them were seriously messed up! I still don't know why. So now I have to work on them and see if I can get them back together and will finally be able to put he page online. Shouldn't be more than a couple of days now!
News January 3rd 2007:
I finally started working on my new Hompage! After years of ignoring it, I decided to start it all over and make it all new. I'll be working offline on it till at least most parts are done and ready to be shown to the world :) I hope I'll have the page online soon though, even if that means some parts will still be "under construction".